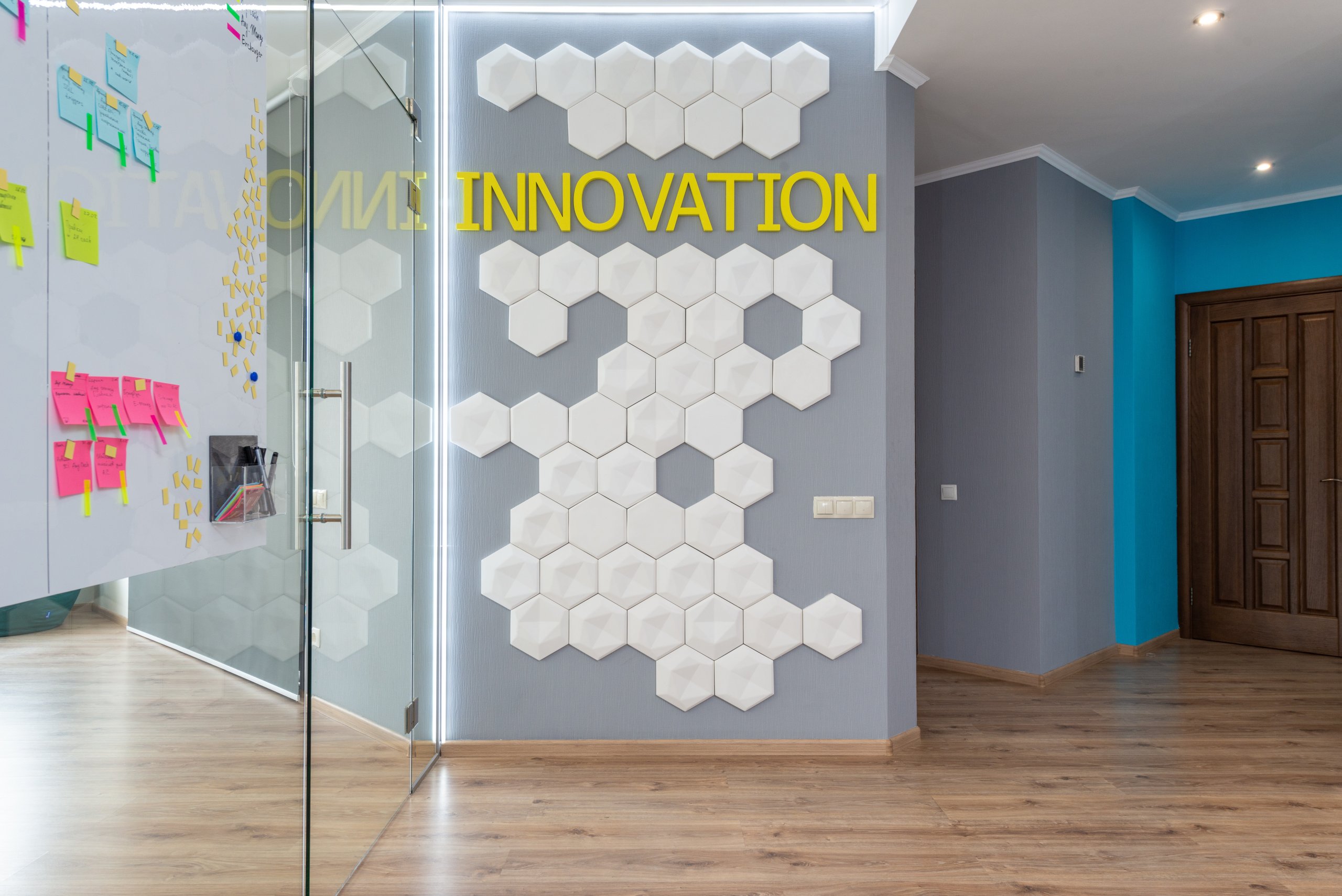 Walking into any trade show or exhibition, you're normally greeted with an array of Roll-Up Banners enticing you to visit a particular stand or area of the show. The variations of what people call the traditional Roll-Up Banner vary; roller banner, pull-up banner, portable banner. The myriad of banners available on the market is making them a more popular choice for a variety of uses.
We know there are hundreds of scenarios where a Roll-Up Banner can improve your marketing, but here we focus on just 10 places we think Roll-Up Banners look great!
Universities
With hundreds of people moving through the corridor on graduation days, stand a portable banner in the hallway and capture the attention of students, and their friends and family, as they pass by. Promote future events; further learning opportunities or even achievements of those studying at your educational establishment.
Reception Areas
An equally effective alternative to the Roll-Up Banner is our low cost, high impact X-Banner Stand, great for adding a professional look to your reception area. The eyeleted banner can be used to welcome customers, promote offers or even provide directions to your visitor. The multi-functional banner can be suspended from the wall or ceiling due to the eyeleted design.
Charities
With 59% of Charity donors saying they have attended a Charity event within the past 12 months, we know fundraising events are on the rise. For Charities alone there is a multitude of ways to use the trusty Roll-Up Banner – from advertising upcoming events to communicating with donors how their money has been spent. Quick and easy to erect, if you have just one person on the road promoting your Charity, the Roll-Up Banner is lightweight and portable enough for them to manage alone.
Hotels
As customers walk into your hotel you've got the perfect opportunity to try and upsell. Not knowing what is on offer in the area, they'll be grateful for you offering breakfast or evening meal deals. A double sided banner, such as the Quick Banner, enables you to display your meal packages as the customer checks in, and loyalty promotions as they check out.
Car Dealerships
The stylish silver casing and central foot on the Rollsby Banner makes it perfect for a car showroom. Easy to move around, they can be used to talk to your customer about additional offers such as interest free finance and after-sales provisions such as service plans, breakdown cover or additional upgrades available.
Theatres and Cinemas
As customers eagerly wait outside the screen or theatre for their chosen show to begin, the freestanding Roll-Up Banner can capture their attention with colourful graphics and upcoming releases or tour dates. Small and compact, the Roll-Up Banner is easy to store until you next require it.
Shop windows
Shop windows are a prime advertising space and your window is likely to be the first interaction your customer has with your store. Placing the Eco Roll-Up Banner directly in your window to announce offers or new releases is likely to draw in passing customers, increasing your footfall and sales.
Gyms
Placed in any area; from reception to next to the equipment, the Budget Roll Up Banner offers the perfect opportunity to detail membership plans, personal training sessions and exercise classes available to existing clients. Inspirational quotes and images, teamed with special offers and promotions can encourage new users to sign up to your gym membership plans.
Restaurant entrance
As a customer walks into your eatery, appetizing smells fill the air and in front of them, the large graphic area of a roller banner offers mouth-watering images of your menu. Before your customer sits down, you've already revealed your tasty offers and encouraged them to continue into the restaurant.
Exhibitions and Trade Shows
We couldn't resist but remind you that the traditional Roll-Up Banner is still one of the most popular display products at any exhibition or trade show. Next time you go to a trade show, see if you can keep count of how many Roll-Up Banners you spot!