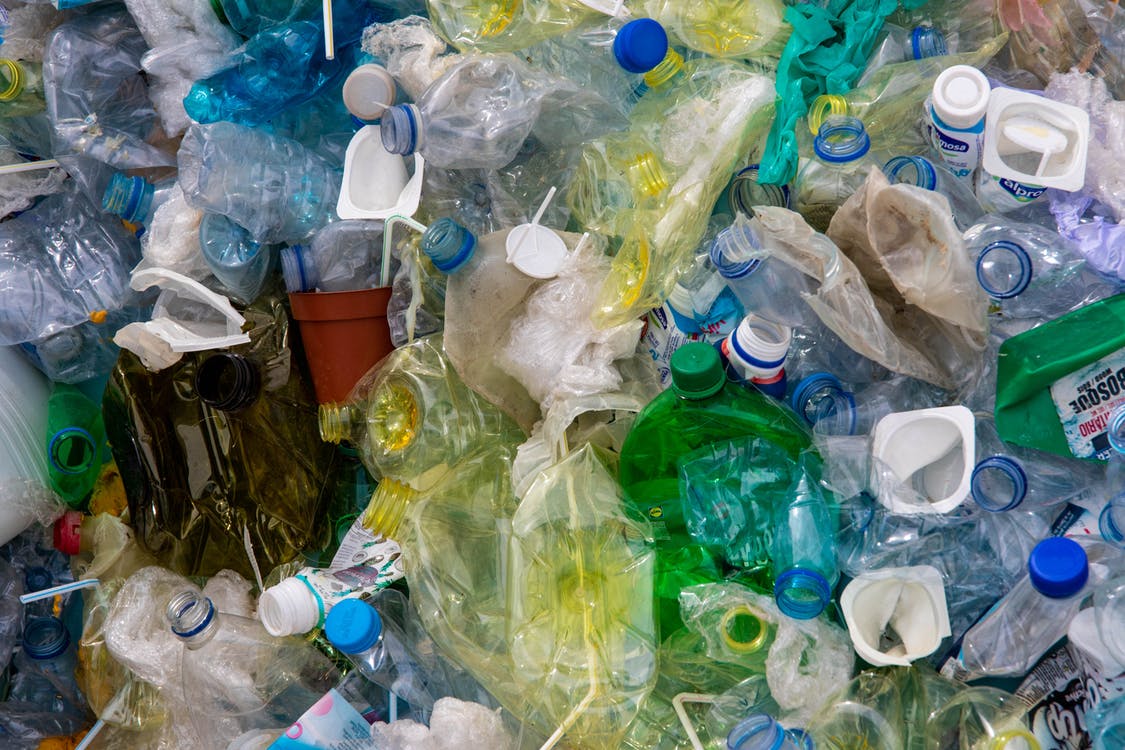 Professor Anthony Ryan, a professor of physical chemistry at the University of Sheffield, says 'it is not plastic that's the problem, but how people choose to deal with plastic'.
A life without plastic is unlikely and unnecessary – and it's safe to say that those campaigning for removing plastics completely from our everyday lives are misguided and the message unhelpful.
Plastics are being disproportionately vilified in society and it needs to stop, particularly when the world is faced with much more serious environmental issues such as climate change and biodiversity loss.
Of course, there's an overwhelming case for minimising 'bad plastics', single use plastic used to make products such as drinking straws, cotton buds, shopping bags, etc. especially when we are talking about products which are either unnecessary in the first place or where there are existing alternatives in materials that are proven to be more environmentally friendly. Greater investment in recycling, modifying people's behaviour via regulation (e.g. charging for plastic shopping bags which increased from 5p to 10p in the UK on 21st May 2021), education, reversing the post-war throwaway mentality, and each and every one of us taking greater responsibility for our actions, will make a massive difference to the plastic pollution crisis.
But let's focus on 'good plastics', those plastics and associated products that are good for society and actually contribute to a more sustainable future.
Plastics and their uses come in many forms, summarised nicely here.
It is no surprise that the British Plastics Federation promotes the benefits of plastics, but they have a responsibility too for ensuring the information they provide is factual. In addition to advising us that the plastics industry only consumes 4% of the world's oil production, the organisation provides some interesting examples of plastic's very positive contribution:
22% of an Airbus A380 double-decker aircraft is built with lightweight carbon fibre reinforced plastics, saving fuel and lowering operating costs by 15%.
105kg of plastics, rather than traditional materials in a car weighing 1,000kg, makes possible a fuel saving of 750 litres over a lifespan of 90,000 miles. This reduces oil consumption by 12 million tonnes and consequently CO2 emissions by 30 million tonnes in the European Union.
Renewable energies rely on plastics (pipes, solar panels, wind turbines, rotors).
PVC-U double glazed windows and doors are essential for an energy efficient home. They have a minimum 35 years life and are easily maintained. The BRE's Green Guide has given PVC-U windows an A rating.
Expanded Polystyrene (EPS) Insulation has a key role to play with the heating and cooling of buildings accounting for half of Europe's total energy consumption.
Plastics do not conduct electricity so PVC is widely used to insulate wiring.
We are surrounded by amazing examples of the benefits of plastics and perhaps nowhere less so than in healthcare and the manufacture of medical instruments, implants and prosthetics.
As an animal lover I remember reading the touching story about 'Hudson the railroad puppy' and how, as a result of human kindness, ingenuity and the benefit of a plastic prosthetic, he recovered from serious cruelty and injury to lead a full and happy life, as this short film beautifully portrays
You can enjoy reading more about Hudson and similar stories of animals that have benefitted from plastic and the amazing work of animal orthotist Derrick Campana here.
Nobody can tell me that plastics don't play an essential role in society or that the world would be a better place without them.
In our field of sign and display manufacture we tend to take for granted the significant benefits plastics play in the production, performance, safety and cost effectiveness of some of our products. Polycarbonate glazing in display cases, high density polyethylene to make lightweight water-fillable bases for outdoor signs, and nylon mouldings for low friction bearing surfaces are just a few of the varied examples.
PVC too plays an important part in what we do, as it does elsewhere across a wide range of industries, but no plastic material attracts as much unnecessary controversy as polyvinyl chloride, a controversy based on myths and misconceptions that have gained false credibility over decades of repetition.
In addition to the useful general information on PVC covered here the Green Building Consultant, John Wagner explains with supporting data in his white paper '7 Myths About PVC – debunked' that:
PVC is extremely low-maintenance, easily recyclable and it doesn't off-gas or leach harmful chemicals if it comes into contact with water.
The PVC manufacturing process requires a lot less energy than other common plastics. PET which is shown to be the next most efficient requires 32% more energy than PVC.
CO2 emissions created by PVC manufacture are minimal when compared with metal or glass products.
PVC's association with toxic dioxins has been overblown. Dioxin levels in the environment have fallen sharply over recent decades at the same time PVC production has grown by 300%.
PVC has superior fire safety properties compared to other plastics and building materials, mainly due to being self-extinguishing when the source of the flame is removed.
The chlorine used in PVC manufacture comes from sodium chloride (common salt) which is a highly stable (and safe) form of chlorine and shouldn't be confused with chlorine gas. You cannot obtain chlorine gas from burning PVC.
PVC is cheap to manufacture from readily available and abundant component elements.
Last but not least few products are more readily recyclable than PVC, and unlike most plastics can be recycled many times over. With proper attention to reuse and recycle, PVC essentially never has to be thrown away.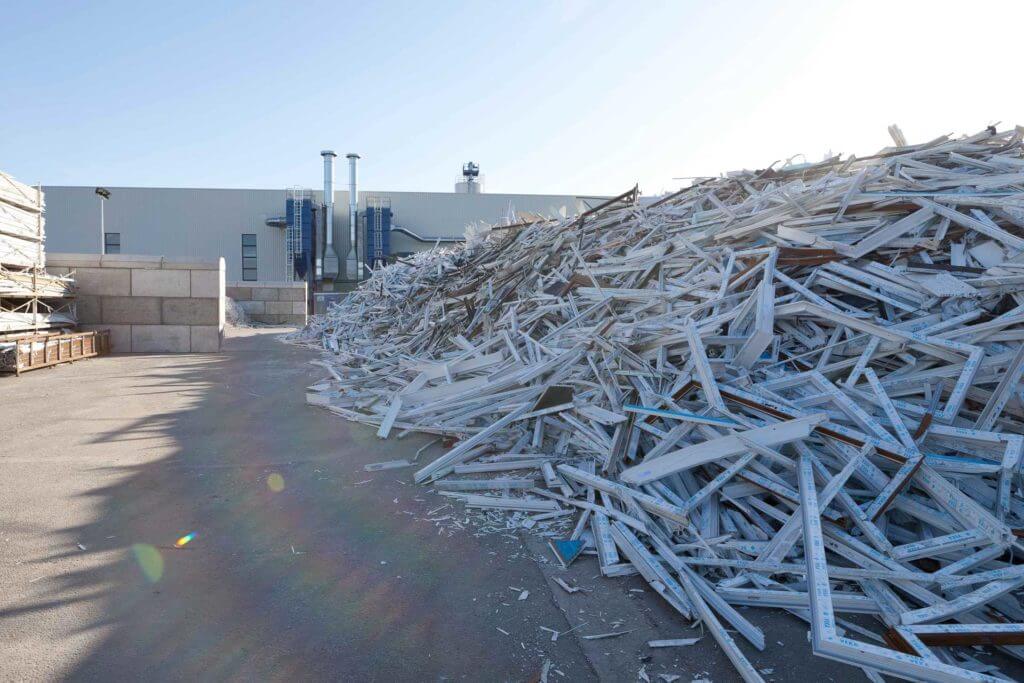 Last year 42,000 tonnes of used PVC from UK construction uses were recycled, a European record. It was recycled into window frames, pipe, conduits, flooring, safety products…... and sign bases for our Ecoflex and Swinger pavement sign ranges. Due to the multiple recyclability of an already recycled UK manufactured product, we are in no doubt about the leading sustainability credentials of our PVC sign bases.
To conclude it is important we keep the war on plastics in perspective and not let it distract us from the more urgent threats to the environment. In this recent article by a team of 13 environmental experts it warns that the aversion to plastic that is happening as a result of the public's distorted concern for the environment could encourage the use of alternative materials with potentially greater harmful effects.
Denkstatt Gmbh, European experts on environmental and social science with some impressive research work to their name, conclude in their study on 'the impact of plastic that 'current fossil fuel based plastics do make a significant positive contribution to the goals of energy efficiency and climate protection', and that 'it is hoped that with this study policy makers will recognize there should be no automatic preference for "renewable" raw materials, but rather the concept of "life-cycle thinking" should be adopted when assessing policy options'.
And Denkstatt rightly point out on their website that:
Sustainability is not just a buzzword.
It is necessary to have a deep understanding of multiple perspectives.
Decisions should be based on proven information.