The functional litterbin is a popular request from the retailer but sometimes isn't viewed as enthusiastically by the brand who is funding it, being traditionally expensive and/or poorly designed – and often difficult to brand.
Signwaves have designed and manufactured two bin designs during a long relationship with Unilever, both driven by eco-design principles to meet more efficient distribution and cost reduction goals such as use of low impact materials, use of recycled and recyclable materials, weight and volume reduction.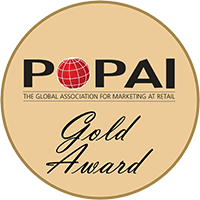 The Eco-Design Litter Bin
was designed in 4 easy to assemble parts which packed inside each other.
The result was a bin design that achieved 4x more to a pallet than previous which won another British POPAI Gold Award for Innovation.
The Stackable Eco-Litter Bin
is a more recent development relying on stacking inside each other to achieve even greater volume reductions during distribution and storage. It is also the first bin we are aware of that includes a water fill base to help keep weight down during distribution and increase weight and improve stability during use.
Rugged HDPE moulded body components for excellent scuff, scratch and impact resistance
In-mould print transfer
Manufactured at our factory in China
£20-30k design and tooling costs
6,600 units across 2 designs to date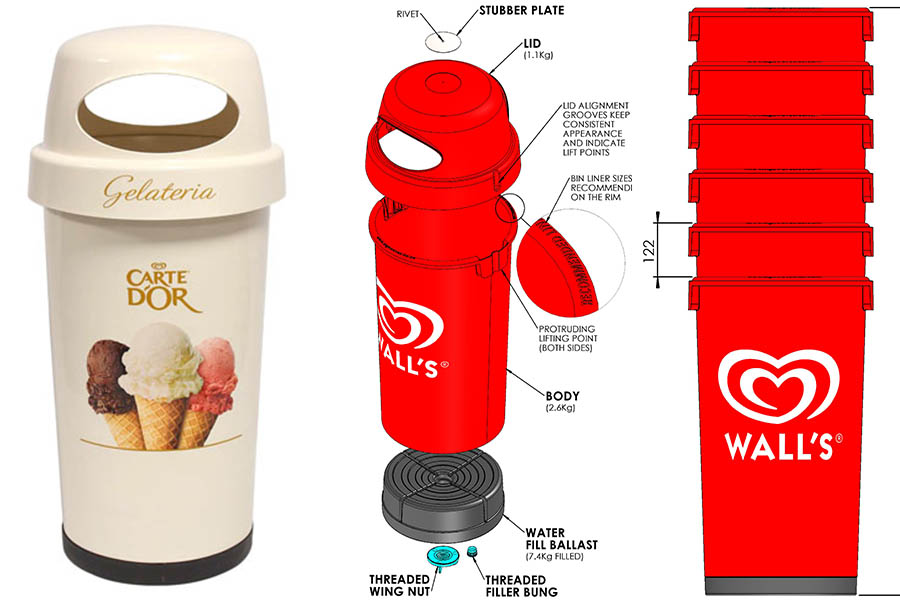 The Stackable Eco Litter Bin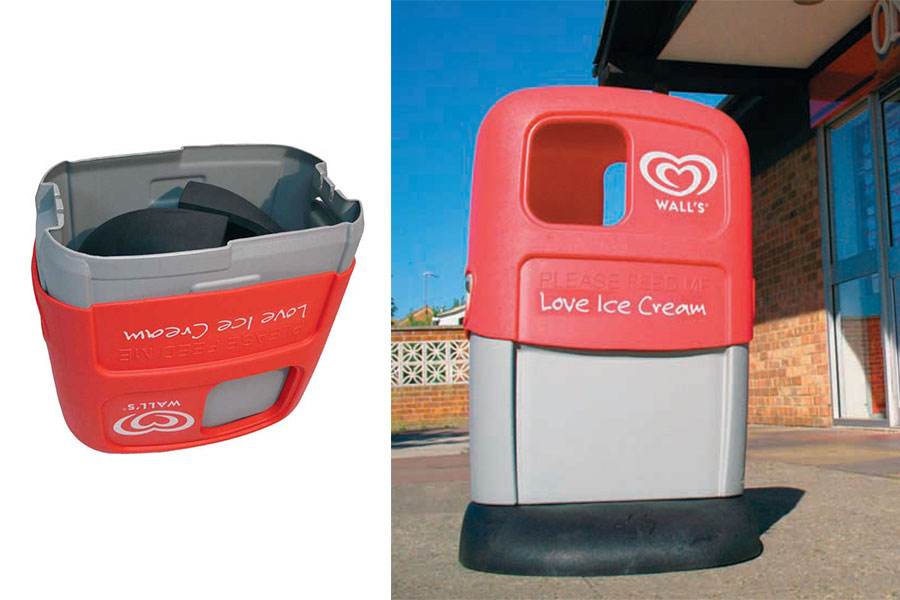 The Eco Design Litter Bin