The recent Calor contract is an interesting one, not least because the supplier shortlisting process was conducted via an intensive on-line tendering and selection process which interrogated all aspects of our business – not just our ability to submit a competitive price!
The rebranding project involved the production of over 10,000 signs and flags over a number of different designs based predominantly on Signwaves standard product offer, supporting a roll-out that involved kitting and delivery to more than 3000 sites across the UK.
Phase 2 immediately followed - batch production to support a stock-holding and fulfilment service from our own warehouse, providing the benefits of next day delivery if required and no minimum order quantity.
Initial meetings helped us understand Calor's problems and together find solutions. A key outcome was producing a website 'intranet' ordering platform in time for phase 2, which we successfully achieved using our in-house IT and web design team. The efficiency benefits gained by Calor and their stockists has been substantial, and the real-time stock availability and delivery tracking features a very useful bonus.
We were not only delighted to secure this significant business win but also the subsequent client feedback.
WHAT OUR CUSTOMERS ARE SAYING
"Since choosing Signwaves as our new signage supplier after going out to tender we have never looked back. They were brilliant in rolling out our newly branded signage to over 3,000 sites in time for the launch day"
Channel Marketing Manager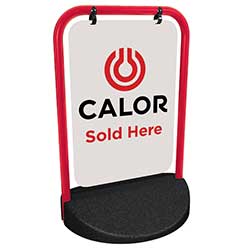 Eco Swinger with bespoke red frame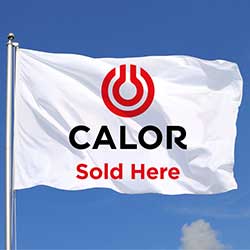 Calor flags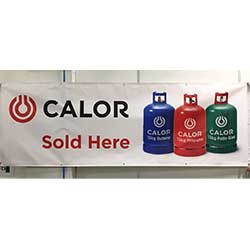 Calor PVC banners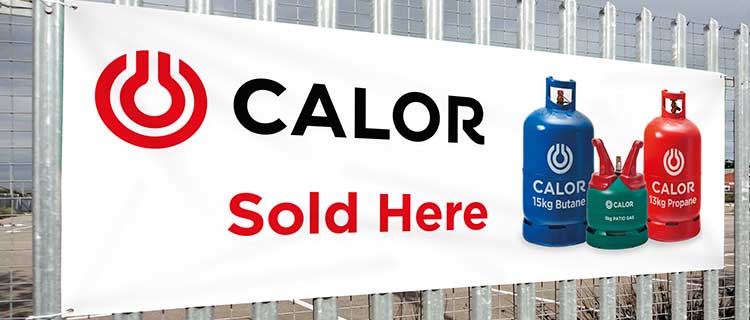 Calor PVC banners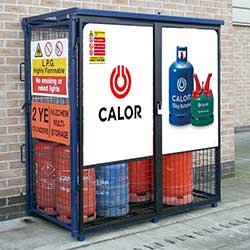 Calor gas cage graphics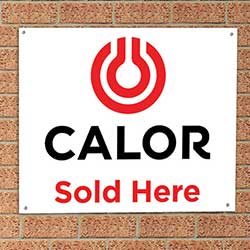 Calor wall signs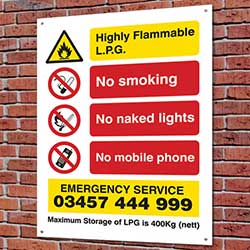 Calor health and safety signs