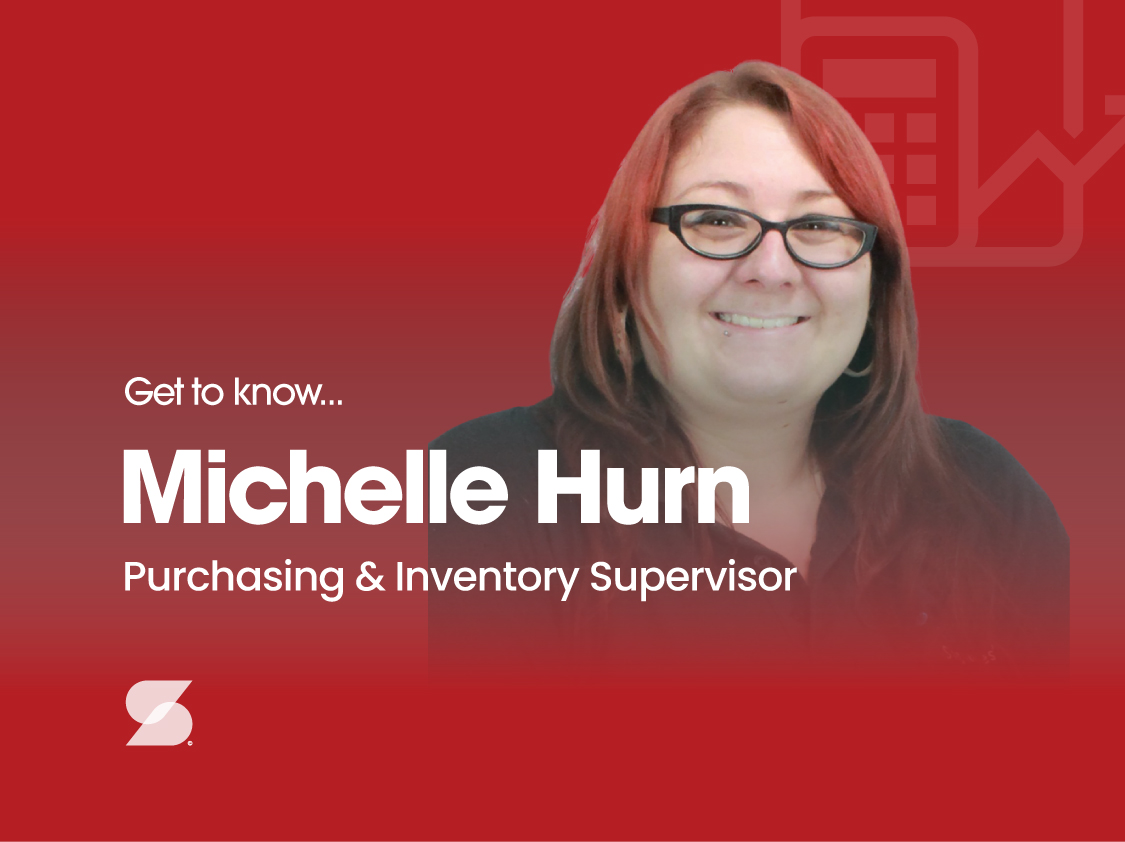 What is your role at Signwaves and what does this mean?
I'm the Purchasing & Inventory Supervisor. Essentially, I'm responsible for buying our product components (as well as pretty much everything else the business needs) and making sure we have adequate storage for them!
What are the main responsibilities in your role at Signwaves?
Wow, where to start… While I used to handle all purchasing, I now share these responsibilities with Kelly & Julia. My main task is to manage our inventory of raw materials, which involves analysing reports, optimising storage, ensuring cost-effectiveness, and maintaining balanced stock levels.
I also handle:
Procurement of custom items for specific projects.
Supervising the Stores team (the team running our raw materials warehouse) and facilitating communication between them and the Production teams.
Coordinating tasks for the Stores team, ensuring stock accuracy, and implementing efficient work practices to minimise waste.
Organising customs clearance documentation for shipments.
Occasionally assisting the Commercial team.
Conducting internal audits to verify our processes align with documentation.
Overseeing health and safety administration and tracking our environmental KPIs.
Supporting Julia in IT matters.
Basically, I consider myself a Jack of all trades!
When did you join Signwaves?
November 2010 – celebrating 13 years soon!
What did you do before you joined Signwaves?
Over the years, I've held a variety of jobs: from a kennel assistant to a ride operator, sales assistant, pot washer, and even an operations manager. An interesting twist in my career was owning my own business franchise and subsequently working at its headquarters (unfortunately, the experience there was less than pleasant).
Taking a bit of a bold leap, I revisited a job from my youth, returning to Joyland as a Ride Operator. Fun fact: I was a certified operator for the Super Snail and Tyrolean Tub! Before joining Signwaves, I also earned my qualifications as a dog groomer.
Told you I've had a variety of jobs!
Have you had any other roles in Signwaves?
I initially joined Signwaves on a maternity cover contract, so my stay wasn't intended to be long-term. Fortunately, they decided to retain me! I began as an admin assistant, transitioned to a purchasing assistant, and since then, my role has evolved with various job titles.
Why did you choose to join Signwaves?
Interestingly, I had another job offer from a water company before Signwaves extended theirs. Despite the permanent position on offer at the water company, what truly appealed to me about Signwaves was the energy during the interview. Everyone was so welcoming and it was obvious that they were all working together as a team. I didn't get the same vibe from the water company, so when Signwaves made their offer, I decided to take the chance!
What do you enjoy most about your role?
Every day presents a new challenge, and I thrive on problem-solving. With inventory management, I often delve into stock movements and troubleshoot system discrepancies – it's like detective work, (which I love!) Building strong relationships with our suppliers is another aspect I'm passionate about. I believe that understanding their operations, as well as ours, is immensely beneficial in the long run.
Additionally, working alongside various departments at Signwaves is rewarding. I have a natural curiosity, and I'm sure my constant questioning might be a bit irritating to some, but I love to learn and understand the reasons behind things!
What is the most challenging part of your role?
Everything that Brexit has brought with it. It's been a bit of a minefield, to say the least!
What part of your role surprises you most?
That even 13 years later – there is still so much more to learn here…
What is your favourite product?
That's got to be the Cyclone – it's incredibly eye-catching and I just love the whole concept behind it. Quite frankly, I don't feel it gets enough love!
What are your hobbies outside of work?
While I might not have a long list of hobbies, there are a few things I really love doing when I get the chance. One highlight is seeing my favourite band with close friends I met through being part of the band's street team years ago. Although street teams have faded with the rise of digital marketing, that experience introduced me to some wonderful people in my life. Even though we live so far away from each other, our friendship remains strong.
Other than that, my pastimes include spending quality time with my dog, indulging in crafting, catching a good film, and cherishing moments with my niece and nephew. Oh and of course I suppose I should include spending time with my husband!
What is your proudest achievement outside of work?
My proudest achievements are becoming a qualified dog groomer and featuring in NME and Kerrang as part of a promotional stint for My Chemical Romance! I also have a knack for teaching myself new craft techniques.