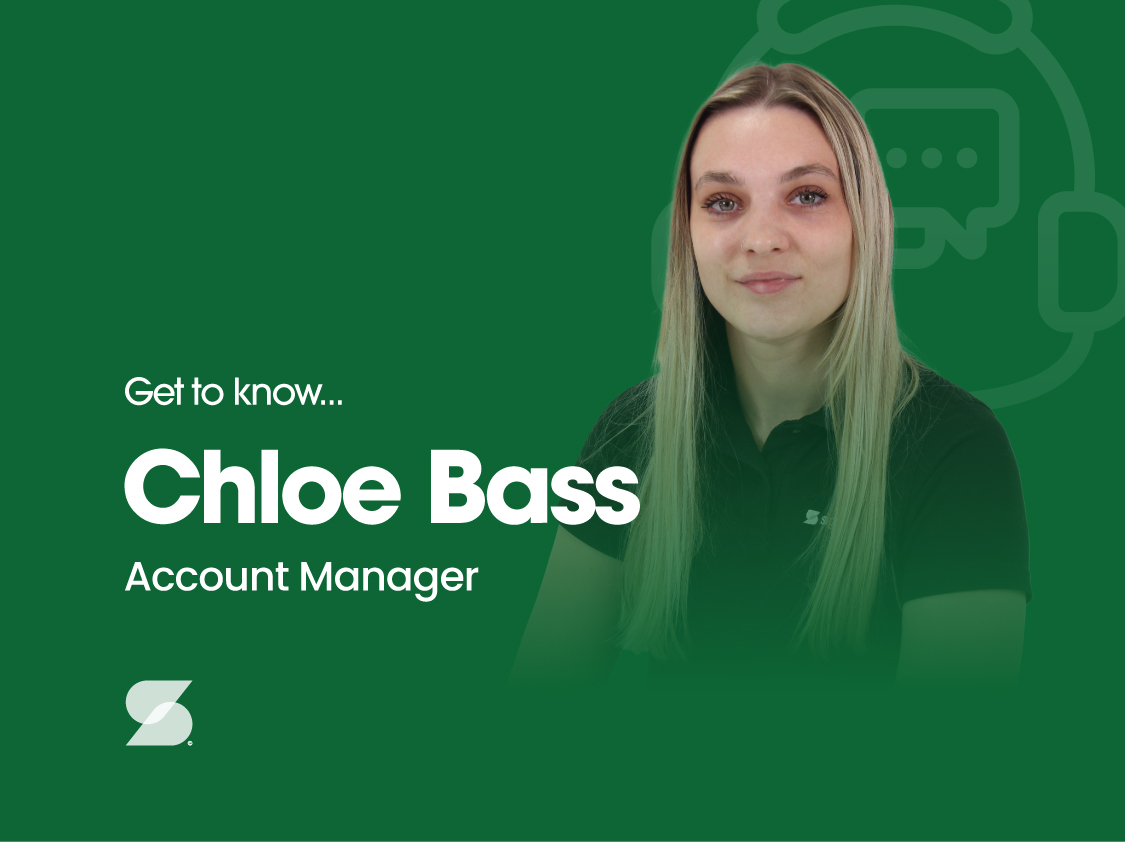 Tell us a bit about your role at Signwaves
As a Sales Account Manager, my primary focus is building and maintaining the best relationships possible with our customers. (I was going to say "my customers", but I like talking to Max's, Sami's and Cheryl's too!)
Yes, I keep a close eye on sales figures, but over time I've realised it's much more beneficial to set a target to educate our customers and add value during every single conversation. This has DRAMATICALLY boosted my own knowledge and helped me serve my customers with quicker answers and a better understanding of what Signwaves has to offer.
One of my more recent duties involves working closely with the Marketing team to test and improve the user experience of the website. I have absolutely loved this role, as it allows me to share my customers' experiences with developers and contribute directly towards bringing their feedback to life.
When did you join the Signwaves team?
I started in Customer Service as a trainee in the Summer of 2019. I can still remember how daunting it was to answer the first few phone calls that came my way, but the team were so supportive, and it didn't take long before my confidence caught up and I moved into the Customer Service Advisor role. Looking back, it does seem funny that those calls made me feel so nervous, especially as I now deal with literally hundreds of customer accounts!
In February 2022 I was asked to join the Sales team as an Account Manager. As I'm told, this was because of my ability to quickly build rapport with customers and my excellent knowledge of our products and services (it's always SO hard to talk about yourself in a complimentary way!)
Although I was sceptical initially, I have to say I've loved my time in Sales. Plus, I'm only a few feet away from the Customer Service team, so I can't say I miss them too much!
What did you do before you joined Signwaves?
I used to be a Senior Support Worker for young adults with learning and mental health difficulties. Although incredibly challenging, this was an immensely rewarding job that gave me a massive sense of achievement and purpose. I used to run shifts, organise workloads, distribute medication, interview candidates for support worker roles - and basically make sure everyone was happy!
Do you have any qualifications/awards that are relevant to your job?
Umm… short answer, no!
But, we have an amazing team here at Signwaves who are living proof that a strong work ethic, a positive attitude, and a willingness to learn, will always outperform your average college or university graduate - especially in the long run.
The value of a degree is obviously a highly debated topic (which I won't get into here!) Personally, I've benefitted hugely from diving head-first into the business world, learning from my mistakes, and coming out stronger on the other side armed with new skills and resilience.
What is your favourite Signwaves product or service?
Hands-down, it has to be our Adfresco® Café Barriers. I love helping my customers transform an idea in their heads into a finished solution for cafés, restaurants, showrooms, events, you name it!
I feel a great sense of pride when I'm explaining how our system works, the benefits of each component, and how to make the most of Adfresco® in any setting. Not to mention how STUNNING it looks complete with printed artwork and branding on the banners!
What do you like doing outside of work?
When I'm not in the office, you can usually find me at the gym, grabbing a coffee with my partner, or going out for meals with my family and friends.
There's a part of me that wishes I could talk about my hobbies and interests for as long as I could talk about Adfresco® Café Barriers… But as I said before, writing about yourself is much harder than you think!
Thank you so much for reading this far, and I really hope I get the opportunity to speak to you soon (even if you are someone else's customer!)