Our 25 year relationship with Camelot and The National Lottery covers multiple new and repeat projects, including significant involvement in two of the largest POP roll-outs ever undertaken in the UK.
A collaborative working style has underpinned highly successful project outcomes throughout, involving innovative design, engineering, prototyping and testing at our Norfolk base, supporting cost efficient tooling and product manufacture at our joint venture factory in Dongguan, China.
Since the rebrand in 2015 we have supplied more than 50,000 iconic 'Bubble' pavement and projecting signs. For more information on these and the previous award winning 'Bobby' sign see Product Design.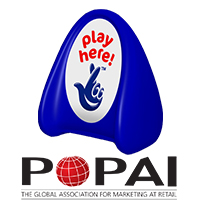 The self-righting 'Bobby' won the
British POP Award for Innovation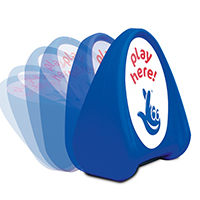 'Bobby' was one of the largest
single POP rollouts in Europe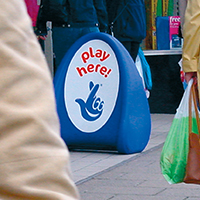 'Bobby' was designed to reflect the fun and excitement of the Lottery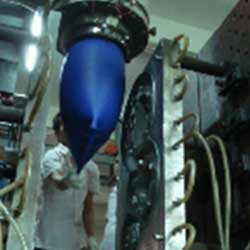 'Bubble' pavement sign body being blow moulded at our joint venture factory in China
'Bubble' - instantly recognisable
design seen widely across the U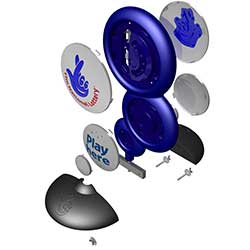 An exploded view of 'Bubble'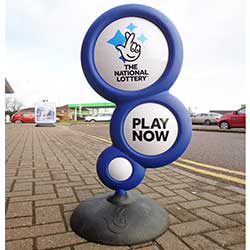 Three tiered design creating interest through movement, shape and branding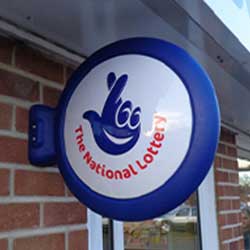 3D projecting sign for the National Lottery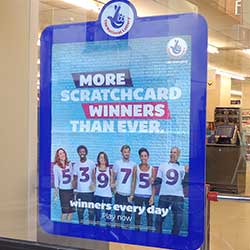 National Lottery Headliner poster holders offer a practical and stylish message change